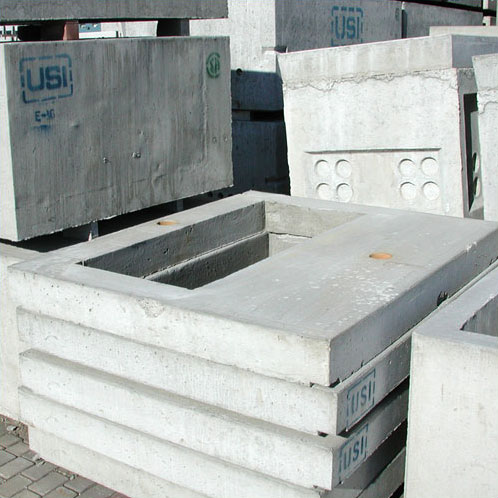 .125m (H) x 1580mm x 1900mm
Shop Drawings
Click on image to enlarge.
Construction Details
AS PER HYDRO ONE (ONTARIO) TD 21968COO/DL 21968C01 (SF6/4-WAY)

USE WITH

 BASE 

E14, E14-ONT, OR E14B-ONT
Product Details
PAD OPENING: 26" [660mm] x 60" [1520mm]
TOP SLAB DISTRIBUTED LOAD
CSA Details
CSA 23.4-05
35 MPa (5000psi) AT 28 DAYS
STRIPPING STRENGTH: MIN. 20 MPa (2900psi)
5-8% AIR ENTRAINED
EXPOSURE CLASS: C-1
REINFORCING: STEEL TO CSA CAN A23.1
Looking for more information on our Utility Products. Please click the link below to get started.