[lwp_divi_breadcrumbs _builder_version="4.17.0″ _module_preset="default" global_colors_info="{}"][/lwp_divi_breadcrumbs]
8' x 12' Storage Shed (88 sq.ft.)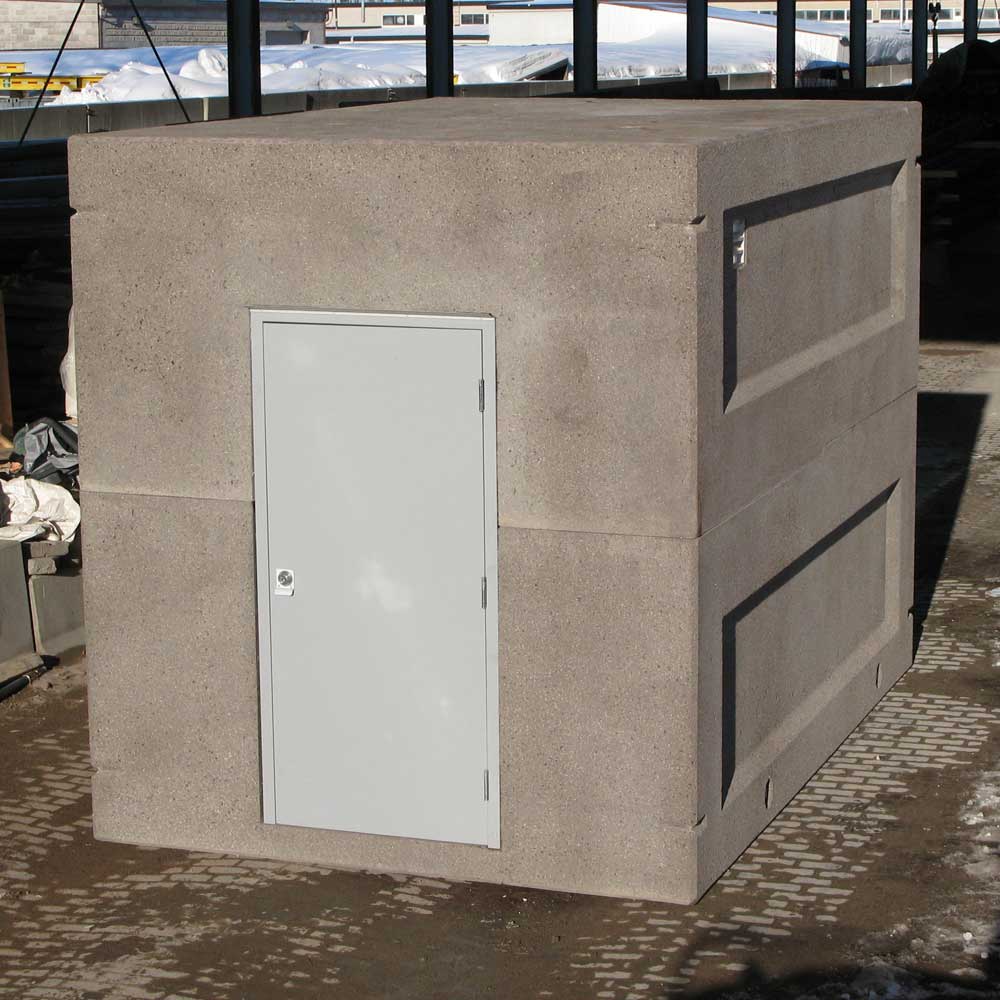 2.89m (H) x 2234mm x 3604mm (ID)
Shop Drawings
Click on image to enlarge.
Construction Details
AVAILABLE IN VARIOUS COLOURS & FINISHES
ALL CORNERS CHAMFERED
2590mm [102"] INSIDE HEADROOM
STEEL REINFORCED 178mm [7"] WALLS
MAINTENANCE FREE,VANDAL RESISTANT & FIREPROOF
SEE GENERAL NOTES FOR HARDWARE
CSA Details
CSA 23.4-05
35 MPa (5000psi) AT 28 DAYS
STRIPPING STRENGTH: MIN. 20 MPa (2900psi)
5-8% AIR ENTRAINED
EXPOSURE CLASS: C-1
REINFORCING: STEEL TO CSA CAN A23.1
General Notes
TWO [8" x 8"] ALUMINUM LOUVER VENTS
NON REMOVABLE PIN (NRP) HINGES
COMMERCIAL KEYED DEAD BOLT
18ga POWDER COATED STEEL DOUBLE DOOR INSTALLED
DOOR OPENING SIZE = 1550mm [61"] (W) x 2083mm [82"] (H)
Available Options
SINGLE DOOR ALSO AVAILABLE
CUSTOM COLOURS OR FINISHES
CUSTOM HARDWARE AVAILABLE UPON REQUEST
ALL OTHER ACCESSORIES EXTRA
Looking for more information on our Utility Products. Please click the link below to get started.